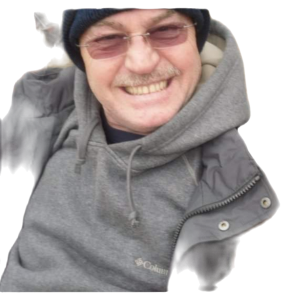 Jasper G. Manley, Jr, age 70, of Trumann, Arkansas passed away Friday, September 29, 2023 surrounded by his loving family at the home of his son. He was born October 4, 1952 in Tyronza, Arkansas. Jasper graduated in 1975 from Mott High School in in Warren, Michigan. He worked at General Motors in Flint. Jasper also served in the US Marines. He was a simple family man who enjoyed nature, sitting outside, and strong coffee.
Jasper was first married to Susan Drake, mother of Brandon and Amy, and later married Tracey Manley.
Surviving are his mother Geraldine Cozart, Trumann, Arkansas;  son Brandon (Amber) Manley, Constantine;  daughter Amy Buchanan, Three Rivers;  grandchildren Kendall Buchanan, Talan Buchanan, Laney Buchanan, Wes Manley, Canon Manley; sister Rosemary Jones and brother Michael Walt. He was preceded in death by his brother Joe Walt.
Private family services will be held. Interment will take place in Constantine Cemetery. Leave a message for Jasper's family and sign his guest book at wwww.eleyfuneralhomes.com.