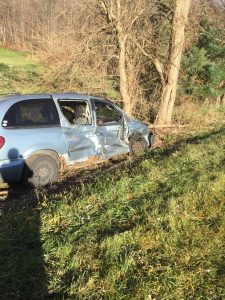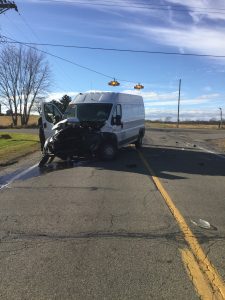 A Three Rivers man was involved in a two-vehicle crash last week in Cass County's LaGrange Township.
Sheriff Richard Behnke said deputies were called at 2:15 p.m. Friday to the intersection of Pokagon Highway and Dailey Road.
Investigators said 46-year-old Jesse James was traveling east on Pokagon Highway, while 29-year-old Mishawaka resident Marcus Nelson was driving northbound on Dailey Road.
Authorities said Nelson did not yield the right of way to James. The resulting collision forced James' vehicle from the road.
Nelson sought treatment at Borgess Lee Hospital.