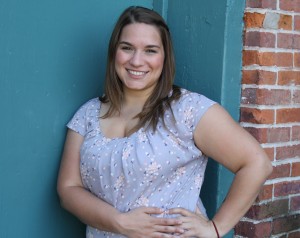 Katelyn Elizabeth Dennis, age 24, of Three Rivers and Marcellus, passed away suddenly early Saturday, March 14, 2015 at Three Rivers Health. She was born in Kalamazoo on September 5, 1990 the daughter of Terry L. Dennis Jr. and Janice Pelon Dennis.
Katelyn graduated from Three Rivers High School with the class of 2008. She then earned her Bachelor's Degree in Psychology at Western Michigan University. Katie was employed as a customer service representative for medical instruments at the Stryker Corp. for the last several years.
Katie was a bright and vibrant soul who had a great sense of humor and who could make friends wherever life took her. She loved to travel, especially to Disney World where she picked her up life's motto "Hakuna Matata" loosely translated means no worries, everything's fine. She could always be counted on when someone needed a friend or shoulder to lean on. Dogs were always a big part of her life and she rescued several. She truly loved her family and friends, who will miss her always.
Katelyn was preceded in death by her grandparents, Jack and Catherine Pelon, one uncle, Jim Pelon, and one aunt, Catherine Wolfe.
Katie was cherished by her loving family, mother, Janice Pelon Dennis; father Terry L. and Terri Dennis Jr.; sister, Hayley Dennis; her beloved boyfriend, Anthony Timm and family; grandparents, Forrest and Nancie Brockway and Terry L. and Brenda Dennis Sr.; aunt and uncle, Barbara and Rodney Roberts and Jack and Pam Pelon; step-siblings, Courtney and Morgan McLive and Alexander and Kyndall Miller; many aunts, uncles, and cousins.
Katelyn's family will receive friends from 5-7 p.m. on Wednesday, March 18th, 2015 at the Hohner Funeral Home and 4:00 p.m. until time of the memorial services beginning at 6:00 p.m. on Thursday, March 19th, 2015 at the Hohner Funeral Home with Pastor Joel Brooks officiating.
In lieu of flowers, the family requests that memorials be made to the Epilepsy Foundation of Michigan, the family of Anthony Timm, or the A.S.P.C.A. (American Society for Prevention of Cruelty to Animals). Envelopes are available at the Hohner Funeral Home. Online condolences may be left at www.hohnerfh.com.