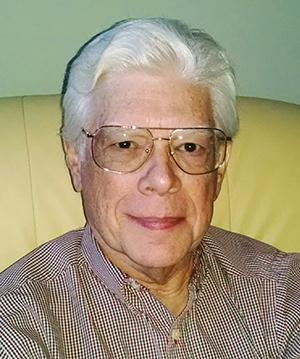 Ken Spade, 73, of Sevierville, Tenn., passed away Wednesday, May 6, 2015. He was a loving husband, father and grandfather. He graduated Constantine High School in Michigan and received his MBA from the University of Tennessee, Knoxville. Ken was a mechanical engineer and spent his career in the heating and air conditioning industry designing for Whirlpool and other companies. He had a great interest in steam locomotives and enjoyed his time learning all about them.
He was preceded in death by his parents, Sy and Mary Spade. His survivors include his wife, Katy Spade; son, Todd Spade and wife Denise; daughter, Tammy Moody and husband Jeff; granddaughters, Kelly and Rachel Spade.
The family will receive friends 3-4 p.m. Saturday with funeral service to follow at 4 p.m. in the East Chapel of Atchley Funeral Home. Interment 2 p.m. Sunday in Sherwood Memorial Gardens. Arrangements by Atchley Funeral Home, Sevierville. Online condolences may be made at www.atchleyfuneralhome.com.