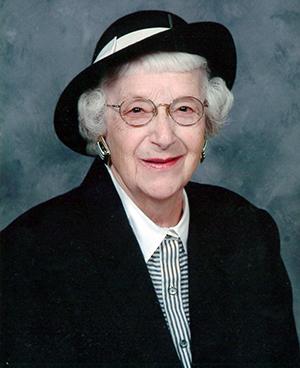 Mary Isabelle Gilbert, 87, of Three Rivers, passed away on Sunday, June 7, 2015 at Heartland Healthcare Center. She was born in Three Rivers on Aug. 11, 1927 the daughter of Joseph D. and Maria (Coppo) Gherna.
Mary was a lifetime resident of Three Rivers. Mary was employed for WKZO radio and went on to own and operate Gilbert Oil with her husband Gerald Gilbert who preceded her in death. She was also a faithful member of the Immaculate Conception Catholic Church of Three Rivers where she was active with many church functions and volunteer work. Mary was an avid animal lover and saved many thru her rescue efforts. She was an exceptional hostess and enjoyed cooking for her friends and family. Mary was very political and enjoyed writing letters to many former presidents.
She was preceded in death by infant daughters, Julia and Barbara; infant son, Joseph; husband, Gerald Gilbert; brother, Joseph D. Gherna; sisters, Theresa Fackler and Julia Haldy; son-in-law, Bill Smithers.
Mary leaves to cherish her loving memory daughter, Nancy Smithers of Three Rivers; son, Matthew (Betty) Page of Three Rivers; special friend, Joyce Wagner of Three Rivers; grandchildren, Will Smithers, Elaine (Peter) VanVliet, and Billi Jo & Brian Potter; seven great-grandchildren; and many nieces and nephews.
In accordance with family wishes cremation will be conducted and the family will receive friends from 11 a.m. until time of memorial services beginning at 12 p.m. on Wednesday, June 17 at Hohner Funeral Home with Fr. Mike Hazard officiating.
Memorial donations in memory of Mary may be directed to the Immaculate Conception Catholic Church, the Immaculate Conception Catholic School, or the Animal Rescue Fund of St. Joseph County. Envelopes available at Hohner Funeral Home in care of arrangements.
Online condolences may be left for the family at www.hohnerfh.com.