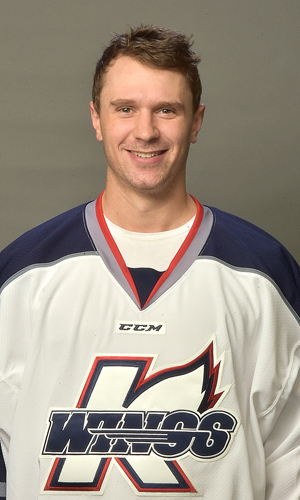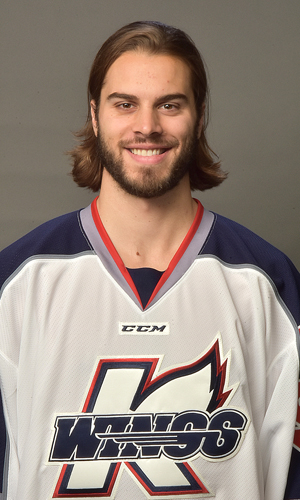 The Kalamazoo Wings (7-7-1-0) were just 63 seconds from defeat at the hands of the Toledo Walleye (5-5-0-3)early Thursday afternoon, but that all changed when Cody Pritz scored the game tying goal to send the game into overtime.
The two teams met for a early morning Education Day game yesterday at the Huntington Center.
Jumping out to an early 2-0 lead, the Walleye received goals from Shane Berschbach and Dominic Zombo.
Cutting the lead in half, Dane Fox scored his sixth goal of the season late in the opening period. Neither team scored in the second. Toledo had three man-advantage opportunities during the period, but Kalamazoo's penalty kill stood strong and killed off each chance.
With time winding down and goaltender Joel Martin on the bench for the extra attacker, Kalamazoo maintained possession in the Toledo end and were rewarded when Pritz stepped into a one timer at the top of the right circle that found the back of the goal to tie the game at 2-2 with 1:03 remaining.
A scoreless three-on-three overtime gave way to the shootout, the K-Wings first of the season.
Kalamazoo received goals in the shootout by goals from Justin Taylor, Alex Mallet, and the eventual winner from David Gilbert in round five.
The Kalamazoo Wings head to Fort Wayne to take on the Komets on Friday, November 20, at 8:00 p.m. inside the Allen County War Memorial Coliseum. All of the action can be heard on AM 1660 The Fan.
Notes: It was the first shootout contest for Kalamazoo this season. David Gilbert and Ben Wilson both returned to the lineup for Kalamazoo after missing extended time with injuries. Fox tied a season high for a Kalamazoo player in shots on goal with seven.
Alex Grenier, a former member of the Kalamazoo Wings, made his NHL debut last night with the Vancouver Canucks against the Winnipeg Jets inside the MTS Centre in Winnipeg.
Grenier, 24, logged eight minutes of ice time, four shots, and a hit in a 4-1 loss on Wednesday.
By Mark McGlothlen​