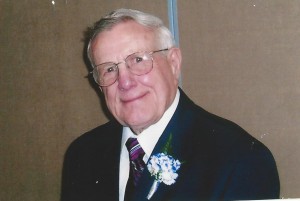 Funeral arrangements for a longtime and highly regarded Three Rivers doctor have been announced by Hohner Funeral Home.
Services for 94-year-old Don Schimnoski, more casually known as Dr. Don, will start with visitation with the family 4 to 8 p.m. Thursday next week. A celebration of life will follow at 11 a.m. Dec. 18 at the First United Methodist Church in Three Rivers.
He passed away Wednesday in Kalamazoo following a bout with pneumonia.
Dr. Don spent 58 years in the medical profession in Three Rivers. His longevity contributed to a special bond with many of his patents, their children and even their grandchildren.
Three Rivers Mayor Tom Lowry called Schimnoski an exemplary citizen who made a lasting impression with his personable ways.
Meanwhile, Hope Bailey, chief clinical officer at Three Rivers Health, worked with Schimnoski for 21 years and said he was a true professional and a model citizen. Bailey said Schimnoski was a compassionate doctor who would sometimes request simply a meal in exchange for services from a family that could not afford medical coverage.