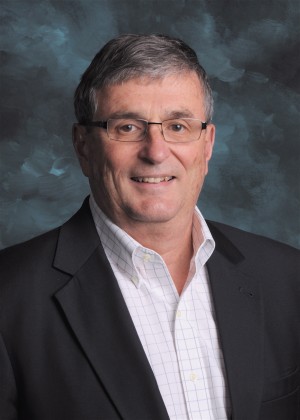 Raymond Edward Masnari (Maz), age 72, passed away Wednesday, December 17, from complications due to bladder cancer. Born on October 16, 1943, Ray was a lifetime resident of Three Rivers, Michigan, Ray was a lover of sports, playing on numerous high school teams, such as basketball, football, and golf. In 1993, he was inducted into the Three Rivers High School Sports Hall of Fame. Among his proudest high school accomplishments were: 1961 Regional Champs in Golf; All League '60 – '61 in Basketball; Team Leading Scorer '61; District Champs in Basketball 1960; and that he held the TRHS Assist Record.
A 1961 graduate of Three Rivers High School, Ray continued his education by attending and receiving his Bachelor's of Business Administration degree from Western Michigan University in 1965. From there, he launched a successful career in human resources at Michigan Gas and Electric. In 1974, Ray was recruited to work at Armstrong as the International Sales Manager. His job took him to numerous places, like Australia, Mexico, Japan, China and Europe, where he made many life-long good friends. In January 2014, he retired after 38 years of service to Armstrong International.
An avid Three Rivers Wildcats, New York Yankees and Notre Dame fan, Ray always enjoyed the thrill of competition. For many years, he was a coach for Junior Pro Basketball. Ray loved being part of the community and was a member of the Rotary and the Elks. He belonged to the Sauganash Golf Club, where he was Medal Play Club Champion.
He was a faithful parish member of Immaculate Conception Church. Ray taught CCD classes to many kids and was a long-serving usher. He sponsored his wife, Lori, as she became a member of the Catholic faith. They loved worshiping together.
Any lucky person knowing Ray had an immediate bond with him. He loved each of his grandchildren and tried never to miss any event they were in. His oldest brother, Bruno, was like a father to him and was his best friend. Bruno's three sons, John, Steve and David, were like his own sons. Ray organized an annual 4th of July golf outing for his closest high school friends, always ending in a cookout at his house to enjoy talking about all the memories they shared.
A loving son, brother, husband, father, grandfather, and friend, Ray would bend over backwards to help anyone and to hold true to his word and beliefs. A man of wonderful humor and integrity, he will be deeply missed by his family, friends, and community.
He is preceded in death by his parents, Giovanna and Anthony Masnari, and his sister-in-law, Marilyn. Ray is survived by his loving wife of 16 years, Lori; his daughters Joanna Cannon (Russ), Jill Martin (Mike), Sarah Van Camp, and Megan Geiger (Josh); and five grandchildren (Gloria, Joshua, Ryan, Max, and Vaughn). In addition, he is survived by his two brothers Bruno Masnari of Three Rivers, Michigan, and Nino (Judy) Masnari of Raleigh, North Carolina.
Visitation will take place on Monday, December 21, at 2:00 p.m.-4:00 p.m. and 6:00 p.m.- 8:00 p.m. at the Hohner Funeral Home. Mass of Christian burial will be held at the Immaculate Conception Church of Three Rivers on Tuesday, December 22, at 11 am. In lieu of flowers, donations can be made in honor of Ray to Immaculate Conception Catholic Church and/or School. Envelopes available and donations may be sent to Hohner Funeral Home in care of arrangements. Online condolences may be left for the family at www.hohnerfh.com.