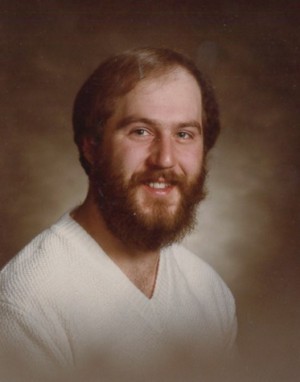 Jack Lamar VanScoik, age 61, of Centreville, passed away peacefully with his family at his side on Friday, Jan. 15, 2016 at his home following a courageous battle with cancer. Jack was born on June 18, 1954 in Three Rivers the son of Marvin G. and Wanetta L. (Postma) VanScoik.
Jack attended Three Rivers Schools until he entered the U.S. Army where he served from 1972 until his honorable discharge in 1975. While in Germany, Jack completed his education graduating from Nurnberg American High School in 1973. Jack began working for Armstrong International in 1978 until his illness, where he garnered many friends.
Jack's true love and passion was his family, especially his wife and two sons which he spent his life caring for. He enjoyed spending time tinkering in his shop, camping, hunting, and being outdoors. He was Cub and Scout Master for four of his twelve years for the Centreville Boy Scout Troop #407.
Jack is survived by the love of his life, Mrs. Brenda May (Hoyt) VanScoik, whom he married April 17, 1981, of Centreville; two sons, Dennis VanScoik, of Centreville, and Joseph VanScoik, of Sturgis; parents, Marvin and Wanetta VanScoik; two sisters, Linda (Keith) Pierce, of Kalamazoo, Lisa VanScoik, of Centreville; three brothers, Steve (Lynda), of Elkhart, Tony, of Three Rivers, and Scott (Sue) VanScoik, of Three Rivers; three brothers-in-law, Dale (Pat) Hoyt, Dennis Hoyt, and David (Gina) Hoyt, all of Three Rivers; four sister-in-laws, Linda (Jim) Auskalnis, of Sturgis, Kathy (Brad) Hartzell, Darci (Kurt) Miller, both of Three Rivers, and Amy (Chris) Shelhamer, of Chicago; several nieces and nephews and his entire Armstrong International Family.
Memorials may be donated to the Centreville Boy Scout Troop #407. Envelopes available at Hohner Funeral Home in care of arrangements.

The family will receive friends from 5:00 to 7:00 p.m. on Wednesday, Jan. 20th, 2016 at the Hohner Funeral Home.
Funeral Services will be held 1:00 p.m. on Thursday, Jan. 21, 2015 at the Hohner Funeral Home with Armstrong Chaplain Dan Lane officiating.
Interment will be held in Prairie River Cemetery, Centreville, MI., with Military Honors under the auspices of the American Legion Hice-Shutes Post #170.