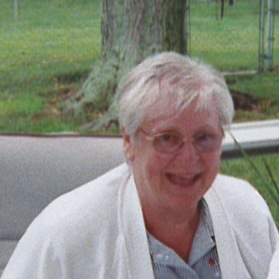 Marjorie Ellen Wordelman, age 83, of Three Rivers, passed away peacefully on Thursday, Feb. 4, 2016 at the Thurston Woods Nursing Home. She was born on August 30, 1932 in Three Rivers, MI., the daughter of the late Raymond and Dale (Prouty) Kaiser.
Marjorie has been a lifetime resident of Three Rivers. Marjorie and her husband Bob, owned and operated for over 20 years, Bob's 66 Gas Station where Marjorie did the books and clerical work. Following the sale of the station Marjorie worked as a paraprofessional for Three Rivers Community Schools for 17 years before her retirement.
Marjorie's first love was family and friends, especially her grandchildren and great-grandchildren. She loved traveling with her husband in the R.V.; she had two very special trips to Alaska and Hawaii. She was very active as a volunteer in the Three Rivers P.T.A., Cub scouts, and the Three Rivers Health Auxiliary.
Mrs. Wordelman was preceded in death by her husband of 35 years Robert Wordelman, one grandson, Corey Robert Wordelman, two brothers, Lamar Kaiser and Douglas (Dixie) Kaiser.
She leaves to cherish her loving memory, one son, Steven (Judith) Wordelman, of Bowling Green, OH.; two daughters, Vicki Wordelman, of Lambertville, MI., and Judy Wordelman, of Nottawa, MI.; two grandchildren, Emily (Anthony) Francis, and Kevin (Andrea) Wordelman; four adored great grandchildren, Tabor Corey, Jacob Finney, Oliver Keaton, and Mabel Love; special adopted daughter Cheryl (Charlie) Riley; many nieces and nephews as well as a host of special friends and neighbors who will miss her.
The family will receive friends from 5-7 p.m. on Monday, Feb. 8th, 2016 at the Hohner Funeral Home.
Memorial Services will be held at 11:00 a.m. on Tuesday, Feb. 9th, 2016 at the St. John's Lutheran Church with Pastor Karleen Kinker officiating with visitation one hour prior.
Interment will be held in Riverside Cemetery.
Memorials may be directed to the St. John's Lutheran Church or the Thurston Woods Villiage for their new Dementia wing. Envelopes available at the funeral home. Online condolences may be left at www.hohnerfh.com.