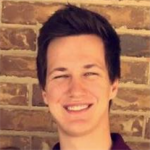 Gage Alan MacTavish of Covington, GA, passed away May 15, 2017, at 20 years of age. Born in Conyers, but raised in Covington, Gage was a 2015 graduate of Alcovy High School. He was currently enrolled as a full-time student at Georgia State, but ironically, even though he was an avid Gators fan, Gage was soon transferring to the University of Georgia to study Sports Management. While in school he worked for Scoops and Hibbett Sports. Gage was a sports fanatic as demonstrated by his love for golf and tennis. He enjoyed making memories and being with his long-time girlfriend, Aubree Thacker. Gage attended Stewart Community Church. He was very social, never meeting a stranger, and will be remembered for his contagious smile and outgoing personality. Gage was preceded in death by his father, James A. MacTavish; and maternal grandfather, Russell F. Trent, Jr.
Survivors include his mother, Melody Sanders of Covington; brothers, Drake R. MacTavish, W. Zane Sanders, both of Covington, James A. MacTavish, Jr. of Three Rivers, MI; girlfriend, Aubree Thacker; maternal grandmother, Linda Trent-Boyd of McDonough; paternal grandparents, Jim and Cora MacTavish; aunts, Jan Middlebrooks (Michael), Melissa Trent; uncle, Nathan Slaton; uncle, Dereck James Boyd of Covington; and cousins, McKenzi, Pierce, Peyton.
A Funeral Service for Gage was held on May 19, 2017 at High Point Baptist Church in Covington, with Pastor Jason Johnson officiating. Interment followed in the church cemetery. Arrangements by Caldwell and Cowan Funeral Home, 1215 Access Road, Covington, GA.