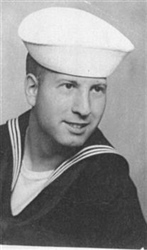 Gary Thomas Berger, age 69, of Three Rivers passed away suddenly at home on Wednesday, December 27, 2017. He was born in July 11, 1948 in Three Rivers, the son of James E. and Marjorie (Selby) Berger.
Gary was a lifetime resident of Three Rivers. He graduated from Three Rivers High School class of 1966 and went on to attend Ferris State University. He served his country in the U.S. Navy during the Vietnam War. Upon his honorable discharge he was united in marriage to Connie Daley on August 9, 1974. Gary was employed at Harding's Market in Three Rivers, his father's business, Berger Insurance, North American Products, and as a custodian for Three Rivers Schools.
Gary was an avid Detroit Tigers Fan and enjoyed attending his first game at Comerica Park two years ago. He enjoyed watching black and white movies and shows as well. He was a faithful member of the First Presbyterian Church. Gary cherished spending time with his children and grandchildren and attending their activities. He will be dearly missed by all his friends and family.
He was preceded in passing mother, Marjorie Berger, sister, Rebecca Sherwood, and mother-in-law, Claribelle Jonker.
Gary leaves to cherish his memory wife of forty three years, Connie Berger of Three Rivers; daughter, Elizabeth (Thomas J.) Pearce of Schoolcraft; son, Thomas A. Berger of Three Rivers; granddaughters, Maya and Molly Pearce; father, James Berger of Tennessee; nephew, Christopher Val Lance of Three Rivers.
The family will receive friends from 5:00 p.m. – 7:00 p.m. on Tuesday, January 2, 2018 at Hohner Funeral Home.
Funeral services will be held at 11:00 a.m. on Wednesday, January 3, 2018 at the First Presbyterian Church with Rev. Brenda Deily officiating.
Interment will be held at Prairie River Cemetery, Centreville.
Memorial donations may be directed to the First Presbyterian Church. Envelopes available at the funeral home. Online condolences may be shared at www.hohnerfh.com.