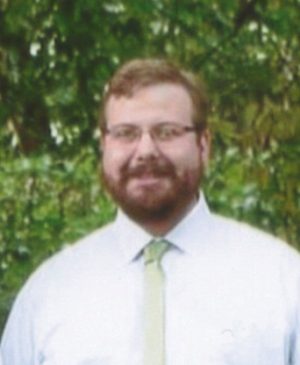 Jacob Russell Johncock, age 26, of Three Rivers passed away unexpectedly on Friday, April 6, 2018 at his home. He was born in Three Rivers on July 21, 1991 the son of Warren and Theresa (VanZandt) Johncock.
Jacob attended Three Rivers Schools where he was a member of the Drama Club and participated in The Wizard of Oz, Guys and Dolls, and The Music Man school plays. Jacob and his group of friends called "J Factor" performed a skit in the school talent show and won first place. He excelled in science, chemistry, and biology. Upon his high graduation, he earned Associate Degrees from KVCC College in Chemistry and Science. Jacob enjoyed comedy and always making people laugh. His favorite saying was "Hey, you dropped your pocket".
Jacob was preceded in passing by his mother, Theresa Johncock in 2014, grandfather, Norman Johncock, and grandmother, Linda VanZandt.
He leaves to cherish his memory father, Warren Johncock of Three Rivers; brother, Andrew (Jennifer) Johncock of Three Rivers; sisters, Katharynne Nusbaum and Alexis Johncock both of Three Rivers; grandmother, Donna Johncock of Scotts, MI; three nephews and one niece, and many aunts, uncles, and extended family.
The family will receive friends from 11:00 a.m. until time of memorial service beginning at 12:00 noon on Sunday, April 15, 2018 at Hohner Funeral Home with Josiah Solis officiating.
Memorial donations may be directed to the Johncock family c/o Warren Johncock. Envelopes available at the funeral home. Online condolences may be shared at www.hohnerfh.com.