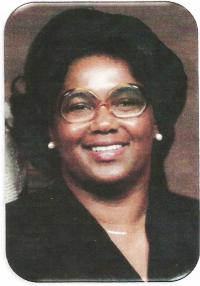 Mary Ellen Williams Thrash went home to be with the Lord on July 27, 2018 after a long illness. She no longer has any pain and suffering. She is rejoicing with the Lord.
Mary was born on November 16, 1945 in Cass County, MI to James Williams, Sr. and Dorothy Mae Suttles Williams. She was the youngest of nine children, living in Cassopolis, Parksville, and Jones, MI. In 1964, she graduated from Mendon High School. She attended Lansing Community College and retired from the Michigan Department of State after 36 years of dedicated service.
She married her love, Albert Lee Thrash, on January 18, 1967 and raised two children Terri Lynn Thrash and Michael Albert Thrash.
A Memorial Service for Mary will be held at a future date. Arrangements entrusted to Gorsline Ruciman Funeral Home, Lansing, MI.