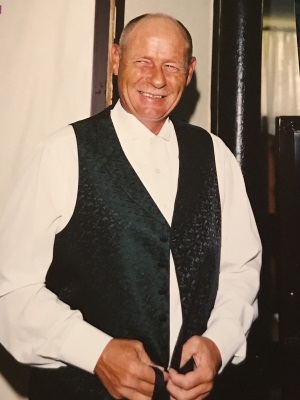 Jack William Armstrong, age 61, of Marcellus, passed away Thursday afternoon, on February 21, 2019.
Jack was born May 13, 1957, in Charlevoix, Michigan the son of Joseph Allen and Melva Marie (Pardee) Armstrong.
On February 26, 1977, he married Kay M. Valitchka, in Jones, whom together had one daughter: Carrie (David) Hiemstra of Marcellus, who survives.
Also surviving is Jack's father Joseph (Annette) of Marcellus, siblings: Robert Armstrong of Marcellus, Ronald J. (Kathy) Armstrong of Jones, Connie Joe (Todd) Porath of Marcellus, Chris Johnson of Decatur, one grandchild: Talan Hiemstra, many aunts, uncles, nieces and nephews, and his dog Buckshot.
Jack was a grounds keeper at Marcellus Community Schools for over 24 years. He coached softball and baseball for almost 20 years. He would spend most of his time outside with his dog and best friend Buckshot. He was an avid hunter and fisherman. He took pride in raising 4-H animals and had a passion for those whom have shown at Van Buren and Cass County fairs. He enjoyed spending any spare time with his family, but spending time with his granddaughter was his favorite.
Jack was preceded in death by his loving mother and one sister: Janice.
The family will welcome friends for a celebration of life service at a later date. Memorial donations may be directed to the family to give to their charity of choice or to Van Buren 4-H County Fair addressed to the Large Livestock Committee/Show Arena for new flooring. Online condolences may be left at www.materralstonfuneralhome.com.