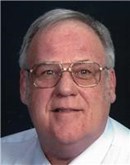 Edward Dean Miller, age 69, of Sturgis, passed away Tuesday, July 23, 2019, at The Laurels of Bedford in Battle Creek.
He was born Oct. 14, 1949, in Sturgis, a son of the late Paul J. and Donna (Rickett) Miller.
Ed resided his entire life in Sturgis, with the exception of the 33 years he lived in California. He was a graduate of Sturgis High School with the class of 1968 and attended Anderson College in Anderson, Ind.
Ed retired Oct. 29, 2004, from the U.S. Postal Service following 33 years of dedicated service as a clerk, and he served as a union representative.
Ed was proud to have served his country in the U.S. Army during the Vietnam War, earning the rank of SP5. He was awarded several medals and commendations including Combat Infantryman Badge with one Bronze Battle Star and The Purple Heart.
He enjoyed auto traveling and was a fan of football.
Ed is survived by two sons, Dennis (Kara) Saltzman of Sturgis and Adam (Shauna) Miller of Idaho; five grandchildren; a brother, Paul James (Marie) Miller of Oregon; a niece, Cindy Miller of Oregon; a nephew, John Miller of North Carolina; and several aunts, uncles and cousins.
He was preceded in death by his parents; and a sister, Cindy Miller.
The family will receive friends from 2 to 5 p.m. Sunday at Hackman Chapel of Hackman Family Funeral Homes, 114 S. Nottawa St., Sturgis. Funeral services celebrating the life of Edward Dean Miller will be held at 11 a.m. Monday at St. John's Lutheran Church in Sturgis. The Rev. Darin Warnecke will officiate. In accordance with family wishes, cremation will follow the service. Private burial of the ashes will take place at Oak Lawn Cemetery in Sturgis, where full military honors will be conferred by Capt. John J. Kelley Post #1355 VFW and the U.S. Army Honor Guard.
In lieu of flowers, the family suggests memorial donations be directed to St. John's Lutheran Church, 1108 E. Lafayette St., Sturgis, MI 49091.
His obituary is also at www.hackmanfamilyfuneralhomes.com, where personal messages of support may be left for the family.