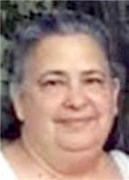 Jorgelina Isaias, age 64, of Sturgis, passed away Monday morning, May 11, 2020, at her home.
She was born June 25, 1955, in Guera Melena, Cuba, a daughter of the late Pedro and Jorgelina (Gutierez) Gomez.
At the age of 11, Jorgelina came to Chicago from Cuba and resided there until moving to Sturgis in 2004.
She and her husband, Panciano, had been together for 42 years and they were married in Chicago.
Jorgelina was a homemaker and dedicated wife, mother and grandmother. She was happiest when she was helping family and her many friends. The many children she helped raise over the years are too numerous name.
She is survived by her loving and dedicated husband, Panciano; two daughters, Mirna Gonzalez and Jacqueline Isaias, both of Sturgis; a son, Peter Isaias of Illinois; 11 grandchildren; five great-grandchildren; two sisters, Teresa and Milagro; and many nieces and nephews.
She was preceded in death by her parents; a brother, Antonio; and two sisters, Guana and Dulze.
In accordance with her wishes, cremation has taken place. No services are planned.
Hackman Family Funeral Homes of Sturgis is entrusted with the arrangements.
Her obituary is also at www.hackmanfamilyfuneralhomes.com, where we encourage family and friends to leave memories and condolences for the family.