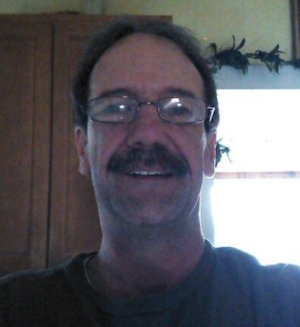 Edward Lee McKee, age 54, of Three Rivers, (formerly of Constantine) passed away Thursday, June 11th, 2020 at Ascension Borgess Hospital in Kalamazoo.
He was born in Hammond, IN on December 24, 1965, a son Donna (Perrin) McKee and Afton John McKee.
Ed worked as a shift manager at Wendy's in Three Rivers. He loved his grandkids and the outdoors. He also enjoyed his job and the kids he worked with who looked to him as a mentor and father figure.
Edward is survived by a daughter, Christi Marie Ames, of White Pigeon, grandchildren Brianna McKee, Carter Ames, Julian Ames and Skye Ames, a sister Anita Ritter and brother John McKee.
He was preceded in death by his parents and sister Lisa McKee.
Cremation has taken place. A celebration of life gathering will held at 1:00 PM Saturday, June 20th, at The Depot White Pigeon, 501 Sol Morris Ave. White Pigeon.
Memorial contributions may be directed to Eley Funeral Home PO Box 27, Constantine, MI 49402, to help the family with expenses. Online messages may be left for the family at www.eleyfuneralhomes.com.