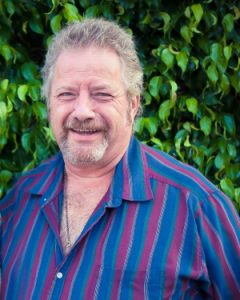 William E. Schave, age 69, of White Pigeon, passed away on Sunday, January 3, 2021 at Three Rivers Health.  William was born in Postville, IA on January 11, 1951, a son of Glen and Dorothy (Livingood) Schave. He graduated from Postville High School in 1971 and went on to work for various dairy producers as well as being a professional semi-truck driver before starting his family businesses including the Schave Salvage Yard in Gunder, IA; Schave Can Redemption in Postville, IA; as well as Bill's Small Engine Repair in Postville, IA. He continued his handyman work as Maintenance Manager for exclusive residences and condominium properties in Naples, FL before retiring in 2014 when he started his other creative passion of woodworking.
Surviving William are his daughter Amanda (Steve) Rattigan of Naples, Florida; granddaughter Brittany Kelly of Naples, Florida; significant other Barbara Wortinger of White Pigeon; sister Mary (Jim) Durr of Dubuque, Iowa; and nieces & nephews: Michael Lantz, Lori Lantz, Richard Durr, and Brian Durr.
He was preceded in death by his parents, wife Carolyn (Monroe) Schave, sister Sandra Wander, and nephew Bobby Lantz.
According to his wishes, cremation has taken place.  No public services will be held.  Arrangements were entrusted to Eley Funeral Home, Constantine.  Please visit  www.eleyfuneralhomes.com to sign William's online guestbook and to leave a message for the family.