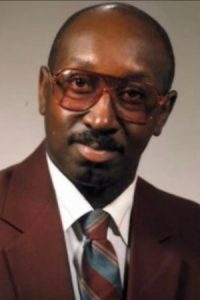 William Cunningham passed peacefully from this life the morning of Monday, July 19, 2021 after a gradual decline in health.
He was surrounded and supported by his loving family and caregivers during the last day of his life.
He was the husband of Rosie Marie Cunningham, and they shared 35 years of marriage together.
William was born May 12, 1946 in Varner, Arkansas. He graduated from Dusable High School in Chicago. He was employed in Owens, Illinois and worked as a mechanic.
He attended Bethel Baptist Church led by the late Bobby Joe Tolbert. He enjoyed casinos, cards, and baseball. He will be remembered for his years served in Vietnam. His personality was amazing. He was always filled with grace, joy, and in high spirits and always with a smile that you just can't forget. We will miss his baseball tournaments. He was preceded in death by his mother and father, Grace and Thomas Cunningham, and his son, Willie Albert Cunningham.
He is survived by his beautiful wife Rosie Marie Cunningham. He was a father to Venita Cunningham, Juan, John Cunningham, Billy (Courtney) Cunningham, Joan Crump, Juanita (Winston) Baker, James (Chris) Crump, and Julie (Lonnie) Wright. William was a brother to Bertha Jamison who took on the mother role to raise him and his siblings Mikki Raines, Tony Raines, Joyce Marie Cunningham, Michal Jamison, and Cheryl Jamison.
In accordance with family wishes, cremation will be conducted, and a memorial service will be held Saturday, July 24, 2021 at noon at Bethel Baptist Church, 17852 River Rd., Three Rivers with Pastor Terry Cropper officiating.
Arrangements by Hohner Funeral Home.