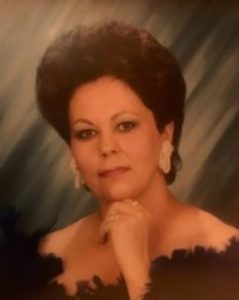 Sharon Louise Yesh, age 67, of Sherwood, passed away unexpectedly Monday, November 8, 2021 at her home.
Sharon was born January 5, 1954 in Battle Creek, the daughter to Lewis C. Sr. and Betty L. (France) Walter.
She grew up in Burlington and graduated from Union City High School with the Class of 1972, moving to Sherwood in 1977.
On June 29, 1974 she married Bryan D. Yesh in Coldwater.
Sharon was Co-owner of their family business, Yesh Metals in Sherwood and she had also worked for the Branch County Sheriff Department as deputy clerk.
She was a member of the Battle Creek American Legion Post 298. Sharon enjoyed hunting, fishing, traveling, auctions, antiques, and collecting unique things, but most of all she loved time spent with her family.
Sharon is survived by her husband Bryan, two daughters; Dara Weed and Tara (Tyler) Burgett, two sons; Aaron and Ryan Yesh, five grandchildren; Dessa and Dailey Weed, Morgan, Murray and Marlee Burgett, all of Sherwood, mother Betty Walter of Battle Creek, two sisters Debra (Mark) Dykens of Battle Creek, and twin sister Sherry (Bob) Harrier of Union City, brother Lewis C. Jr. Walter (Gloria Wood) of Sherwood and several nieces and nephews.
She was preceded in death by her father Lewis C. Walter Sr.
The family will receive relatives and friends on Thursday, November 18, 2021 from 1:00 P.M. to 5:00 P.M. at Firm Foundation Ministries in Centreville. A Celebration of Life service will then be held at 5:00 P.M. with Pastor Don Smith officiating. In keeping with her wish's cremation will follow. If desired the family suggest memorials be made in memory of Sharon to either Haven of Rest in Battle Creek or University of Michigan Cancer Research, envelopes will be available at the church or the Schipper Funeral Home in Colon. A live stream of Sharon's celebration of life can be viewed at FFM's Facebook page. Online condolences and messages can be left for the family at Schipperfuneralhome.com