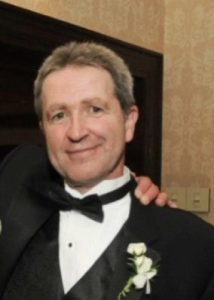 Stephen L. Kline, age 64, of Sturgis, passed away unexpectedly on Wednesday, November 3, 2021.
Stephen was born on January 31, 1957 in Three Rivers, a son of the late Keith and Darlene (Hicks) Kline.
Stephen graduated from Colon High School with the class of 1975. Stephen lived in the Sturgis and Leonidas areas his whole life. Stephen worked for Rood Industries in Sturgis until they closed their doors. Stephen then worked and retired from Pfizer in 2013.
Stephen was known as a kind man who was naturally stubborn. He loved Native American History and hunting arrow heads. He also enjoyed Genealogy and family history. Stephen loved art and was very talented with it also. Stephen loved the outdoors and was known as a true outdoorsman.
Stephen is survived by his two daughters: Amy (Derek Stevens) Kline of Athens, and Sara (Ross) Ginter Dewitt, Siblings: Doug Kline of Sturgis, Kim Vanvorst of Battle Creek, and Precious Kline of Colon, special friend Maryanne Truckey, step mother Beverly Kline of Leonidas, grandchildren: Michael Howell, Lucas Ginter, and Oliver Stevens, and several nieces and nephews.
Stephen was preceded in death by his parents Keith and Darlene Kline.
Following in Stephens wishes cremation has taken place. There will be a private graveside service at Leonidas Cemetery.
Arrangements by Schipper Funeral Home.