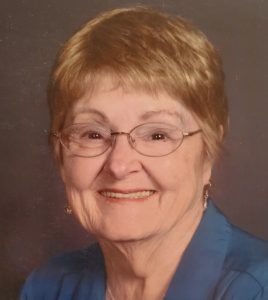 Betty L. Strobel passed away peacefully on Friday, March 18, 2022 at the age of 79 in her home in the presence of her family.
Betty was born in Kankakee, IL on November 26, 1942. She was one of eight children born to Glenn and Marjory Wilfong. On June 2, 1984, she married Alfred (Skip) Strobel and enjoyed 37 wonderful years with him.
Betty spent her working years as a bank teller and housewife and mother to four children. In her free time, she enjoyed reading, sewing, quilting and league bowling in her younger years.
She is survived by her husband, Alfred (Skip) Strobel, three children, Terry Parris, Dean Parris, Bryan (Rachel) Strobel, one brother, Norman Wilfong, three grandchildren, Ross Parris, Raeanna (Dustin) Sheline and Jacob Yoder, one great grandchild, Ryleigh Nussell and several nieces and nephews.
She was preceded in death by her late husband, Hugh Parris and her daughter Nadine Yoder (Parris).
A memorial service will take place on Wednesday, March 23, 2022, at 11:00am followed by a luncheon, at Three Rivers Bible Church (220 N. Erie, Three Rivers, MI 49093). In accordance with her wishes, cremation is being handled by Avink Funeral Home in Schoolcraft.
In lieu of flowers, donations may be made to Three Rivers Bible Church where she attended.