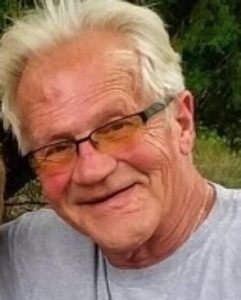 Thomas A. Richmond, age 77, of Sturgis, passed away unexpectedly Sunday, March 20, 2022 at Ascension Borgess Hospital in Kalamazoo.
He was born August 7, 1944 in LaGrange County, Indiana.
On Oct. 16, 1983 he married Sondra L. Newman. She preceded him in death Jan. 28, 2013.
Thomas had been employed as a press operator at Sturgis Newport Business Forms, Sutton Tool, and Machine-Rite.
He was a life member of the Sturgis Eagles Lodge #1314 and enjoyed shooting pool, ham radios, shooting guns, watching NASCAR and Notre Dame football, telling stories, and playing with his dog: Titan.
Surviving are his companion: LuAnn Scott of Sturgis; a daughter: Sheri Fritz of Indiana; 2 stepsons: Chad (Melissa) Webb and Joseph Waldron; 1 step-daughter: Laura (Jesse) Yoder; and several step-grandchildren and a step-great-granddaughter.
He was preceded in death by his parents and wife.
According to his wishes, cremation has taken place and no services are planned at this time. To help with expenses, memorial donations may be directed to the Hackman Family Funeral Homes, P.O. Box 9, Sturgis, MI 49091 who have been entrusted with the arrangements.