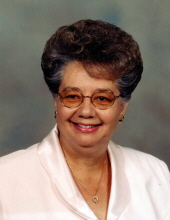 Judith Cramer Perkins died on Monday, April 25, 2022 at the age of 82. She was born in Sturgis on April 29, 1939, to James Schaeffer and Marian Davidson Merritt.
As a child she was raised at Howe Military School in Howe, Indiana where her father was Commandant of Cadets. She was baptized at St. James Chapel on the school campus. She attended school at Lima Township. Her mother died when she was 9 years old and they moved off campus to the Merritt home where her father married Rosella Klopfenstein. After graduation, she worked for 10 years at the State Bank of Lima in Howe. She enjoyed traveling to San Antonio, Texas to visit her dad's sister Margaret Merritt. She also liked to visit her Grandmother Davidson in Constantine, and go to Lake Orion, Michigan to visit her mother's brother Halsey Davidson and his wife Harriet along with her two cousins, Alice and Marianne. Throughout her life, she loved spending time with her favorite cousin, Harriet Willard Wade.
On September 9, 1967, she married Miles S. Perkins of Stroh, Indiana at the St. James Chapel after a short courtship that started with a blind date. She became a member of the Stroh Church of Christ. She raised her family on Big Turkey Lake near Stroh.
Surviving is her husband, Miles Perkins; two daughters and sons-in-law, Alice (Mark) Snyder of Grayling, Michigan and Ann (Matt) Scott of Pittsboro, Indiana; and grandchildren, Benjamin Snyder, Brady Scott, Kristina Snyder and Macy Scott.
She is preceded in death by her parents and brother, Col. Thomas S. Merritt.
A Memorial Service will be held on Saturday, May 7, 2022, at 11a.m. at the Stroh Church of Christ. Calling will be held on Friday, May 6, 2022, from 4 to 8p.m. and at 10a.m. prior to Memorial Service. In memory of Judy, wear red and/or hearts.
A burial service will be held at Lake Bethel Cemetery, LaGrange, Indiana.
In addition, a private burial will take place in Constantine Township Cemetery following the service.
Memorials are to be made to the St. Mark's Episcopal Parish, P.O. Box 336, Howe, Indiana 46746 or to the Howe Military School Alumni Association, C/O Jean Miller, 17 Clay St. Lake Placid, FL, 33852.