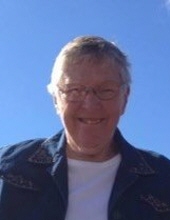 Mary Ann Smith, age 94, a lifelong Sturgis resident, passed away Wednesday, April 27, 2022 at Ascension Borgess Hospital in Kalamazoo.
She was born August 2, 1927 in Sturgis, a daughter to the late Earl and Isabel (Bordner) Hagadorn.
Mary Ann graduated from Sturgis High School with the class of 1945 and then attended Michigan State University.
On April 28, 1951 in Sturgis, she married Michael C. Smith. He preceded her in death May 1, 1997.
She was a farmer and had also worked in several local area businesses. She was a member of the Michigan Farmer's Hall of Fame and the St. Joseph County Grange Fair Hall of Fame. She was also a member of many area clubs including 4-H, Burr Oak Grange, and the Home Club. Mary Ann enjoyed playing cards, especially Euchre, she was an avid MSU Basketball fan, and she enjoyed spending time with her grandchildren and great-grandchildren.
Surviving are two daughters: Ann L. Smith Gilchrist of Centreville, and Mary Jo (Rick) Gould of Sturgis; 2 sons: Earl M. (Sylvia) Smith of Schoolcraft, and Mark A. (Valarie) Smith of Sturgis; 8 grandchildren; and 14 great-grandchildren.
She was preceded in death by her parents, husband, and one brother: Fred Hagadorn.
A graveside service celebrating the life of Mary Ann Smith will be held at 11:00 A.M., Monday, May 2, 2022 at the Burr Oak Cemetery with the Rev. Sue Babb, 1st United Methodist Church, officiating.
Memorial donations may be directed to the St. Joseph County 4-H, 612 E. Main St. Centreville, MI 49032, envelopes are available at the Hackman Family Funeral Homes of Sturgis who have been entrusted with the arrangements.