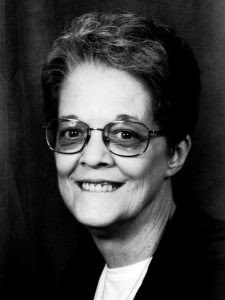 Mary Marie Kinney, age 74, of Three Rivers, passed away Wednesday, February 16, 2022 at her home.
She was born March 6, 1947 in Jones, the daughter of Clarence and Vivian Chiddister, and graduated from Three Rivers High School with the Class of 1966.
On October 6, 1972 she married Clarence "Mike" Kinney in Three Rivers.
Mary worked at Continental Can Company for many years. She was a great cook who enjoyed spending time with her children and granddaughter, vacationing at her father's cabin in Bitely, playing pool with the pool leagues, and bowling.
Remaining to cherish her memory are her husband, Clarence "Mike" Kinney; son, Michael James Kinney, daughter, Crystal (Paul) Krick; her pride and joy, granddaughter Caydence Kinney; brothers, Hank (Bonnie) Chiddister and Dave (Marty) Chiddister; and sister, Brenda Chapman.
Mary was preceded in death by her parents; brother, Charles Chiddister; and two nephews, Jimmy Chapman and Dave Chiddister.
A Celebration of Life will be held Saturday, April 9, 2022 beginning at 4 p.m. at the JOCO Center, 805 Wood St., Three Rivers.
Donations in Mary's memory may be directed to her family, c/o Clarence Kinney. Envelopes are available and may be sent to Hohner Funeral Home, 1004 Arnold St., P.O. Box 1018, Three Rivers, MI 49093 in care of her arrangements.