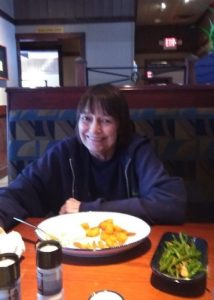 Sandra Kay Sanford, age 68, of Colon, passed away at her home on Thursday, April 21, 2022.
Sandra was born on May 14, 1953, in Battle Creek, a daughter to the late Arthur and Mildred (Smith) Collyer.
Sandra married Larry Sanford on August 12, 1988, in Centreville. Larry would precede Sandra in death on February 11, 2018.
Sandra is survived by her children: Melissa (Dominic) Tormen of Athens, and James (Sarah) Smith of Battle Creek, grandchildren: Cassie Smith, Brady Smith, Jacob Smith, Reagan Smith, and Aaron Smith, and 2 sisters: Becky Collyer, and Diane Collyer.
Sandra was preceded in death by her parents Arthur and Mildred Collyer, and her Husband Larry Sanford.
Following in her wish's cremation has taken place and there are no services planned at this time.
Arrangements by Schipper Funeral Home.