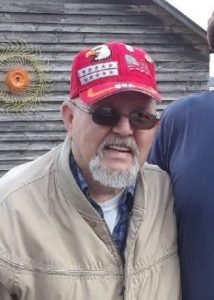 John D. Nystrom, age 87, of Colon, passed away Monday, January 16, 2023, at Bronson Battle Creek Hospital.
John was born on September 28, 1935, in Decatur, a son to the late E. Henry and Alvira Ann (Forbes) Nystrom.
John was a member of the Colon High School class of 1954. Following graduation, John proudly served his country in the United States Army.
On April 26, 1958, John married his wife of 64 years, Anita R. Lahrke, in Centreville.
John worked for the Colon DPW for 35 years retiring as supervisor. He also served on the Colon Fire Department for 20 plus years, and was a proud member of the Colon Baptist Church, where he also served on the Church Board.
John is survived by his wife Anita R. Nystrom of Colon, children: Robin (George) Frisbie of Colon, Joni Kupicki of Bronson, Lori (Mark) O'Connell of New Albany, Indiana, And David (Lori) Nystrom of Colon, 10 grandchildren, 29 great grandchildren, and 2 great great grandchildren, two brothers: Fred (Shirley) Nystrom and Paul Nystrom, and one sister Marian Landrum.
Besides his parents E. Henry and Alvira Nystrom, John was preceded in death by a brother Charles Nystrom, sister Marjorie Wigginton, and son in law Jerome Kupicki.
The Nystrom family will receive friends and relatives on Friday, January 20, 2023 from 12 to 2 PM at the Schipper Funeral Home. A funeral service will be held directly following the visitation at 2:00, also at the funeral home. Following in John's wish's cremation will follow the funeral service. Interment will take place at a later date in Lakeside Cemetery. In lieu of flowers, the family asks memorial donations be made to the Colon Rescue Squad. Envelopes will be available at the funeral home. Memories and condolences can be left for the family at Schipperfuneralhome.com.