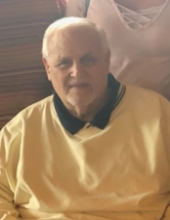 James E. Malerich, age 78, of Howe, IN died February 27, 2023, at Life Care Center of LaGrange.
Jim was born on May 3, 1944, in Peoria, IL to James F. and Dorothy Mae (Nuckols) Malerich.
Jim worked for 43 years for Howe Military Academy in Howe, where he had taught and was the assistant superintendent before retiring. Also while at Howe, he was the football and track coach and worked at the Howe Summer Camp. He also taught at Glen Oaks Community College in Centreville.
Jim was a member of the Howe Volunteer Fire Department for 7 years and loved to go golfing at Cedar Lake Golf Course.
On September 3, 1977, at Lima Presbyterian Church in Howe, IN, he married Karen L. Warner; Mrs. Malerich survives in Howe.
Also surviving is a daughter, Michelle (Mark) Wannemacher of Howe; two grandchildren, Alec Wannemacher and Nathan Wannemacher; a brother, Greg Malerich of Bloomington, IL; and a sister, Laura Hussey.
Preceding him in death were his parents, James and Dorothy Mae Malerich and a brother, Rod Malerich.
Graveside services will take place at a later date at Riverside Cemetery in Howe.
Memorials may be made to Ark Animal Rescue and Adoption, PO Box 95, Howe, IN 46746.
Arrangements by Frurip-May Funeral Home.