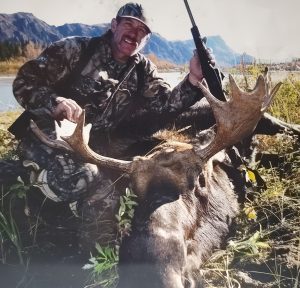 Delbert K. McCallie, age 66, of Constantine, died on Thursday, September 21, 2023 at his home. He was born May 14, 1957 in Three Rivers, a son of Delbert Bill and Ola Marie (Neal) McCallie. Delbert attended school in Arkansas and later graduated from Marcellus High School in 1975.
He retired from Ox Paper (Simplex Paper) in Constantine in 2021 after over 30 years of employment. Delbert loved hunting and fishing, opening day being a religious holiday, and was an avid fast pitch softball player. Most of all he loved his family and friends, cherishing the time he spent with them.
Surviving are his daughters Michelle McCallie, Farmington, MN,  Amber McCallie, Three Rivers,  son Michael (Shasta) McCallie, Three Rivers,  grandchildren Ethan, Laynee, Lydia, Tate and Cammy, sisters Deb (Rick) Jordan, Sherry (Keith) Sutton, brother Keith McCallie, and several nieces and nephews.
Delbert was preceded in death by his parents and sister Freda McCallie.
Cremation has taken place. Relatives and friends will be received on Wednesday, Sept. 27, from 4 to 6 pm at Eley Funeral Home in Constantine, with a time of sharing to begin at 6 pm.
To sign Delbert's online guest book and leave a message for the family visit www.eleyfuneralhomes.com.